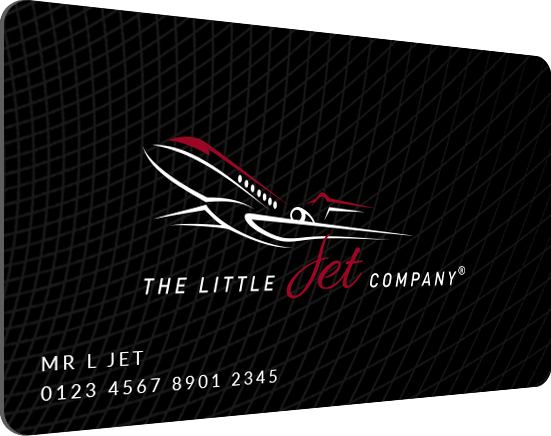 The Little Jet Card (LJC Card) is a cost-effective alternative to ad hoc chartering. You can now pre-purchase block flying hours of multiples of 25 hours. These hours are priced to include the Aircraft and Fuel.
All other charges are invoiced on afterwards as an extra at cost allowing you to tailor the flight for your requirements.
Please contact our Operations Team for further information.